SERVICE
Support for overseas expansion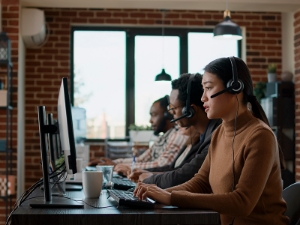 Market research

Market research is the first approach prior to expanding to overseas market. We can provide a wide range of market research services through our extensive global network. Our market research services include not only macro research, but also industry research, competitor research, and business partner research.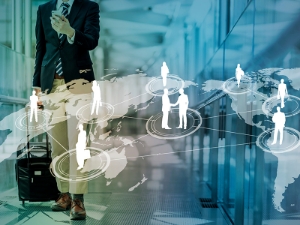 Expansion of sales channels

Expanding overseas sales channels is one of the most important themes in developing a growth strategy. In such cases, the method of strengthening market coverage is not limited to just expanding into a new market. Another option is to secure distributors, expand sales channels, and export from Japan. We can assist you not only in listing up and approaching target companies, and also helping you conclude distributorship agreements with potential distributors in Japan and abroad upon your request.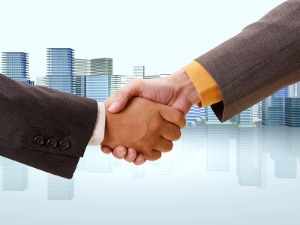 Capital and Business Alliance

In the new era, companies will not be able to handle everything with their own resources. They will be able to pursue synergies by leveraging the resources of other companies through business-to-business alliances. For companies who want to incorporate outside assistance into their own growth strategy, we provide support for the planning and implementation of business-to-business alliances.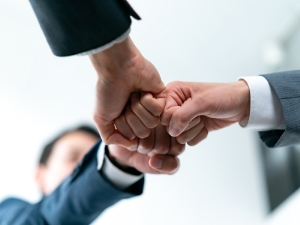 Joint Venture Composition

If you have been approached by a local company to enter into a joint venture, and would like to rely on an experienced expert to negotiate the terms and conditions of the joint venture, we can help. We provide comprehensive support from credit research of the counterparty company to the creation of a partnership proposal, negotiations, and documentation.
Full support for overseas expansion

We can handle your needs for outsourcing all aspects of setting up a local office due to a lack of manpower. In addition to purchasing real estate on behalf of our clients at the time of setting up overseas offices, we can also provide support such as preparing application materials, carrying out application procedures, selecting office space and concluding lease contracts. We can help recruiting new staff and finalizing labor contracts, preparing work policies and opening bank accounts. In addition, we can make arrangement for the introduction of new systems and outsourcing bookkeeping operation to bookkeeping agency companies.
Reorganization/withdrawal/troubleshooting

We have professional China business consultants who provide sophisticated advisory services that includes thorough troubleshooting service. In addition to helping our clients enter into Chinese market, we also provide services such as business revitalization, business restructuring, withdrawal, alliances, joint ventures, and logistics schemes.
Various Deal Services in Israel

We provide services to match your company with companies which possess cutting-edge technologies, helping your company realize a fulfilling future. In addition, we also provide business alliances and M&A services, and include a "tech-scouting" service that enables our clients can continue to explore new startup companies.
Expert Interview Coordination.

If you would like to talk with people in a specific industry, company, department, etc., whether overseas or domestic, we will try to access from a recruitment company network and provide a service to set up an interview if an agreement is obtained between related parties.
Domestic sales support for overseas corporate products

We support foreign companies in developing sales channels in Japan for their various products that are not available in Japan.
Overseas Debt Collection.

Our affiliated companies will assist your overseas subsidiaries to collect receivables from non-Japanese companies and provide support to recover receivables that are in arrears from Japanese domestic companies.
WORKS
Achievements Support
01

Support for development of overseas outsourced production sites
A beverage equipment manufacturer asked us if we could help them reduce costs by transferring part of their production to overseas in order to control domestic production costs. We carried out research on Asian regions where parts and materials procurement is possible, and found that the supply chain in South China had been well developed and was competitive, despite the rising cost of labor. We then made a list of local companies and began negotiations for outsourced production. We provided support for a series of processes, including the production of prototypes to confirm the possibility of outsourced production. In addition, we also provided support for the collection of peripheral parts, the supply of parts and materials for the production of prototypes, procurement designation, and the import procedures for the finished prototypes. From the beginning, we provide comprehensive support for multiple-year review prior to the start of outsourced production.
02

Support for withdrawal from China
In China, labor costs have skyrocketed, making it difficult for manufacturers to remain profitable. In addition, the recent worsening of U.S.-China relations and the escalation of trade friction issues have resulted in a growing need for the fourth "China-plus-one".Even Chinese companies are relocating their production bases to ASEAN.
A construction materials manufacturer consulted with us about withdrawing from its East China plant due to deteriorating profitability, and we provided support. We provided comprehensive support from preliminary preparations to control labor problems in the event of withdrawal, to holding explanatory meetings, explaining the situation to suppliers, and suspending production. We also assisted the client in disposing of parts and equipment, liquidating debts and credits, registering the cancellation of the corporation, and remitting liquidation dividends. Support for employee briefings and follow-up actions was provided in cooperation with a local law firm.
03

Support for researching potential partners in Southeast Asia
We conducted research on pulp and paper product manufacturers in five Southeast Asian countries, listed up potential partners, and supported the tapping process. After the tapping, we conducted corporate research on some of the companies and set up business meetings with companies that were interested in forming alliances. We narrowed down the list of candidates by country, taking consideration into conditions such as business tie-ups, capital tie-ups, and acquisitions. Comprehensive support for research, tapping, and negotiation in order to gain market share in Asia in a short period of time.
04

Support for Reorganization of Asian Offices
A materials trading company wanted to reorganize its East and Southeast Asian bases in response to geopolitical risks. We reviewed the stock transfer procedures and taxation systems of the company's bases in four countries, formulated necessary procedures, and prepared the documents required for each location. We also employed lawyers and accountants in the relevant regions to comprehensively reorganize the shares in a short period of time. At the same time, we also tapped a list of companies that might be interested in our client's Hong Kong office, and when a buyer could not be found within a certain period of time, we provided support for the subsequent liquidation process. We have ample knowledge and know-how to simultaneously carry out restructurings in both English and Chinese-speaking countries.
05

Tech Scouting Services in Israel
Israel, like Silicon Valley, is home to a large number of startup companies with cutting-edge technologies.
Our tech-scouting service starts off with a list of startup companies in the technology and product fields requested by our clients. We visit those companies monthly to report on criteria such as the competitiveness and potential of their technologies and products. We help explore investment opportunities, and focus our investments in these startup companies. At the request of a medical technology company, we used this service to collect information on relevant startups in Israel with our partners. We then provided regular reports, and offered comprehensive support, including a recommendation for investment.